Named after our founder, Philip G. Ball, the Philip G. Ball Company is a team of experienced produce industry specialists that have been shipping quality vegetables and fruits to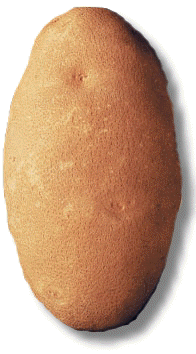 select premium receivers throughout the United States since 1944. Our valued associates are innovative and driven to exceed the expectations of our customers.
Since inception the Philip G. Ball Company has served the finest produce shippers throughout the United States and Canada with the highest levels of service imaginable.
The Philip G. Ball Company has long been known for their specialty in offering every variety of potato grown in the United States and abroad. The Ball Company is also proud to offer numerous varieties of onions, sweet potatoes, yams, carrots, exotic root vegetables, citrus, apples, pears and more. Ball is able to offer any of these commodities and others in such quantities including but not limited to part truckload, truckload or carload volumes.
The Philip G. Ball Company proudly serves terminal markets, full-line wholesalers, food processors, re-packers and specialty receivers. Part of the services we provide are coordination of pre-season contracts for potatoes, onions, carrots and other fresh vegetables assuring the product is available to you shortly after harvest.